© Victor und Victoria Trimondi
THE  SHADOW  OF  THE  DALAI  LAMA
Sexuality, Magic and Politics in Tibetan Buddhism
Translated by Mark Penny
<![if !vml]>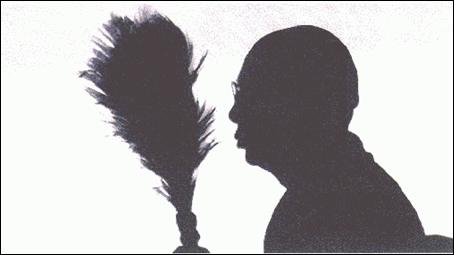 <![endif]>
Since "The Shadow of the Dalai Lama" has been put into the internet (2003) many other websites have begun to publish copies of the book or of parts from it. We declare that every reproduction of the text which is not allowed by us in a written form is illegal. We reserve our right to legal measures and indemnity claims. We disclaim any responsibility for the illegally published copies.   
© Victor und Victoria Trimondi
© Copyright 2003 – Victor & Victoria Trimondi
The contents of this page are free for personal and non-commercial use,
provided this copyright notice is kept intact. All further rights, including
the rights of publication in any form, have to be obtained by written
permission from the authors.